At Avner IMF Pvt Ltd, we work on ideology of wealth preservation and creation and manage risk by suggesting our clients fundamentally strong products. Selection and process is key to our success and of course part of our advice.
Avner is one of the among Top market players in providing Liability Insurance, Indemnity Insurance, Workmen Compensation, School (contents buses and staff), Factory Insurance, Export & Import Insurance, Marine Insurance, Home & Mortgage Insurance, Gratuity & Leave Encashment, Group Mediclaim policy, Group Personal Insurance policy, Motor Insurance. Regarding life insurance, we majorly prefer and deal into Term plan in real sense of Life to be insured.
To Provide Innovative and Customized Products & solutions in the field of Risk & Financial Planning (Management)
To Support socially & economically backward class of people through CSR Initiatives
To promote products and services honestly and with transparency and build long lasting relationship
Personalized human touch with high end technology support for employees and associates for ease of operations and better customer service
To build a platform to bring financial freedom and revolution with help of latest technology
MORE THAN 25 YEARS OF EXPERIENCE
Our consultants have similar professional and educational backgrounds to those at generalist strategy consulting firms but with a significant advantage: 100% of Putnam's work is dedicated to maximizing the value of the pharmaceutical, biotechnology, diagnostic and device products.
OPERATIONAL EXCELLENCE
50%
CONTINUOUS IMPROVEMENT
70%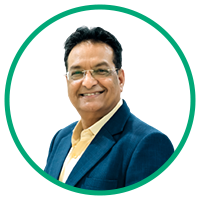 Lalit Agrawal, after years of corporate experience, decided to enter into the startup to put his experience into practice and create AVNER venture. He has a vast experience of 27 years and is a veteran of Insurance Industry. He started his Insurance Jourrley way back in 2007
as Agency Manager with highly ranked Aditya Birla Sun Life Insurance Co.  and was promoted within a year to Branch Manager given his excellent achievement & performances.  He has since led one of the most promising teams in the industry while climbing up the corporate ladder. Later, he worked with the World No 5 ranked Insurance giant AVIVA as Branch Head, Cluster Manager for South Gujarat region, and was promoted to Zonal Manager for Maharashtra Region for his achievements where he served until he decided to quit and venture ahead.
T. K. Agrawal, veteran in pharmaceutical industry having very rich 37 years of experience from serving to corporate in Senior Management and managing Pharma business successfully spread across India. His expertise is to design product and service looking to consumer behavior.
He brings lot of discipline to work and will have no stone unturned to bring a positive difference to everyone around him. He was instrumental to start & formulate the strategy for Insurance Marketing business.